Maje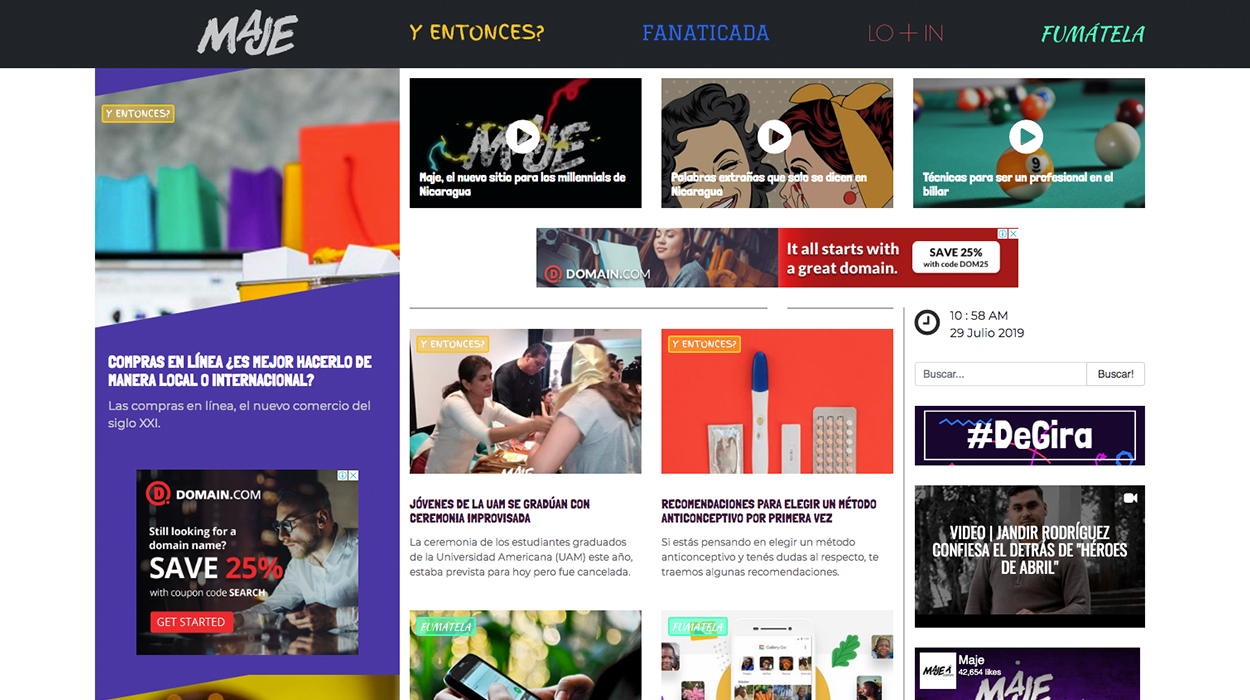 Total and customized implementation under Mobile First concept. Maje is a brand focused on the entertainment of the Millennial generation in the digital environment of the country. We used a personalized Django environment.
Features
Multimedia Content
Optimized navigation structure and content architecture focused on friendly readability for users, and SEO positioning.
Hosting
Full coverage of space, security and scalability.
Mobile Support
Optimized mobile interface.
Advertising Management
Total web monetization for both, mobile and desk version.