Vos TV
The nicaraguan pride channel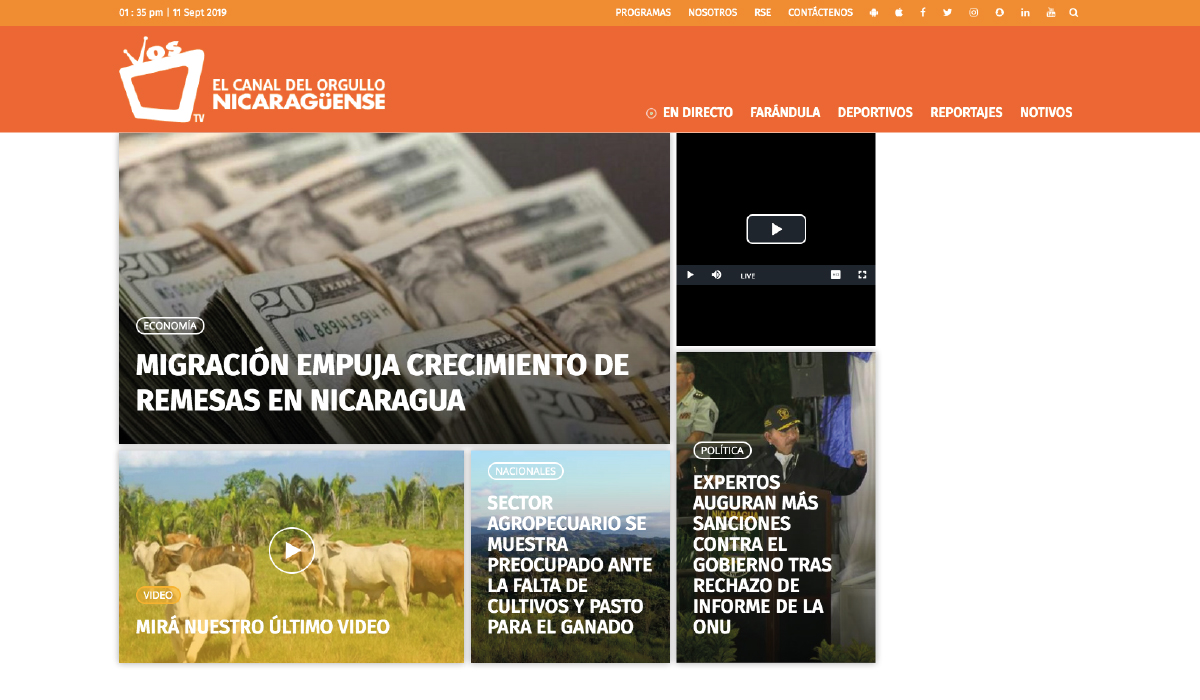 This site was totally renewed giving a new and fresh look to their online presence. Vos TV is one of the most important national production tv channels in Nicaragua. We used Django with broad future availability of scaling based on demand.
Features
Multimedia Content
Optimized navigation structure and content architecture. Focused on positioning and deployment of multimedia.
Hosting
Full coverage of space, security and scalability.
Mobile Support
Optimized mobile interface.
Advertising Management
Total web monetization for both, mobile and desk version.