PRONicaragua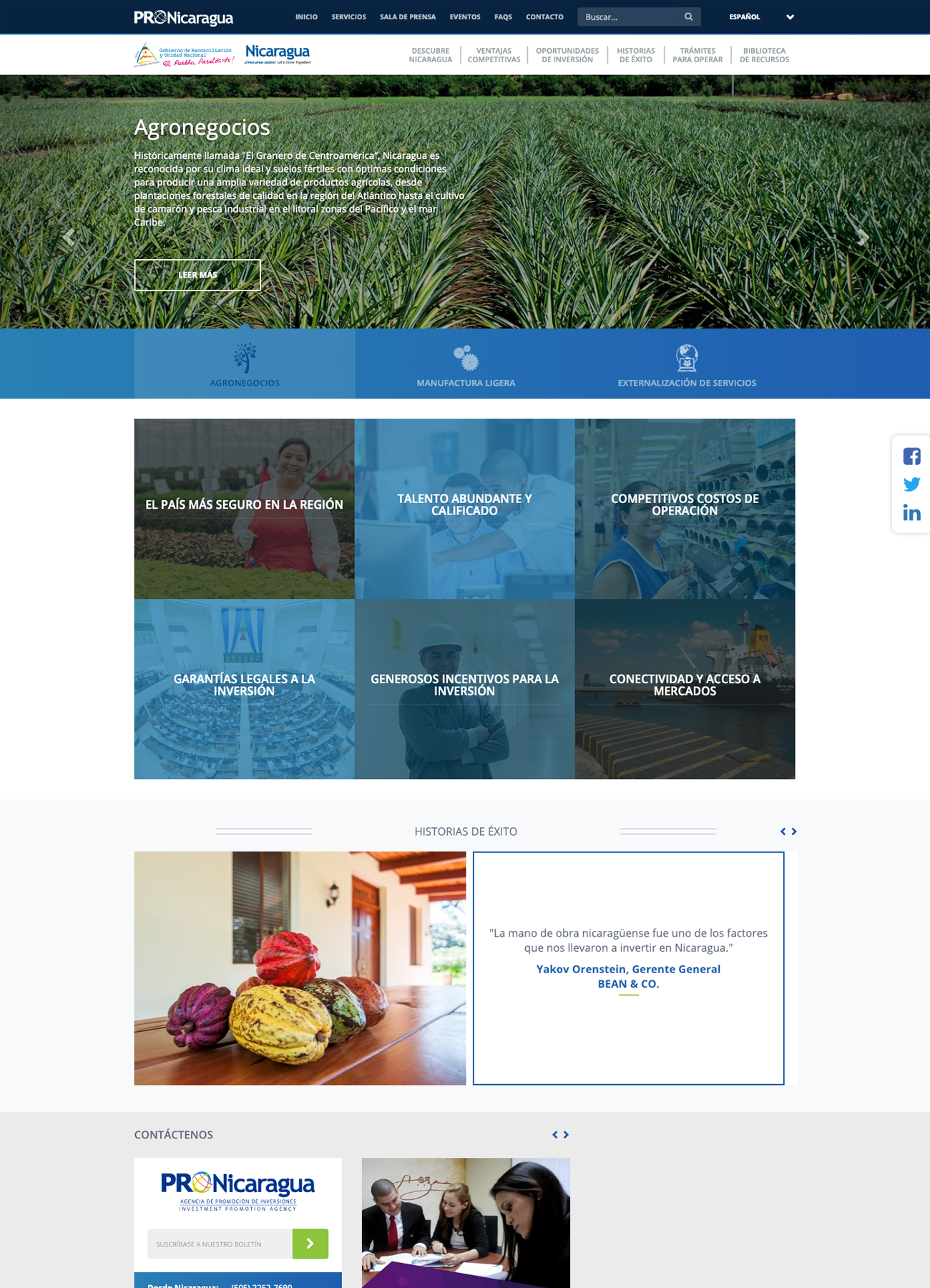 Designed and Developed a corporate site for PRONicaragua, Nicaragua's official investment agency. Their mission is to generate economic growth and increase job opportunities in Nicaragua through the promotion of quality investments.
Features
Mobile Support
Optimized support of the website for mobile devices and tablets.
Newsletter Service
Integration of the newsletter mailchimp service. Now users can subscribe and will receive the latest news periodically.
Informational Briefcase
We developed a feature that allows users to create a group of their most relevant articles, with the ability to download the group in one single PDF file or easily shared it via email.
Multi Language
Content management tool capable of register and display the data in Spanish and English.